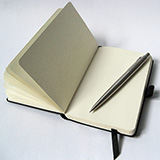 2020 Music Performance Exam Sample Responses
My dear students and colleagues,
WHAT A YEAR!!! I bet you're completely over this exam and never want to hear of it again…We're all probably feeling the same way about 2020 itself.
Here's my attempt – after rehearsals at St Michael's this time, on a CD player because my wifi at the school wouldn't work. Had to hotspot and have 5% left o my phone so see who wins – me or 2020(!?)
Warm up at VCASS didn't happy for the first time in forever this year as my kids (actual not students) needed the dentist… and when you need the dentist after a pandemic, you kinda do!
My responses have been done under timed conditions. As a result, there WILL be mistakes!! Please please please PM me when you find mistakes. I would love to fix them.
It's a real risk – and very scary – putting this out here as I'm sure anyone who teaches this subject is aware. Please be kind and give proper credit where appropriate.
If you'd like to give anything back, please let 2021 students and teachers know about the resources in our shop and via our Facebook page.
There's also "Oma and Opa's Song" in time for Christmas!
In hopes that your exam responses are the best reflection of what you've learnt this year.
Jenny Gillan
2020 Music Performance Exam (PDF 2.2MB)