Welcome to the Listening Beyond Hearing music education resources website.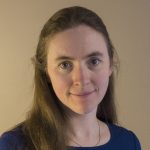 We are surrounded everyday by music—it is all pervasive. It is piped into our ears while shopping, it encourages us to buy through advertising – it is the soundtrack to films, computer games and even our lives, now it is so portable. If you ask anyone about a significant event in their lives, often it will be attached to some special music. Music has the power to move us to tears, to sing in a stadium of thousands, to dance, to be still.
Given the prevalence of music in our everyday lives, an understanding of its effect and WHY it can make us feel a certain way is a vital skill. To all who wish to comprehend this powerful medium, I have produced these resources. May it open your ears to the wonder and creativity that is music – and may it supply you with the skills to understand its power.
For further information about booking Jenny Gillan for presenting on a range of topics,
please visit the
Booking Request
page.